Beneficial Stretches for the Inflexible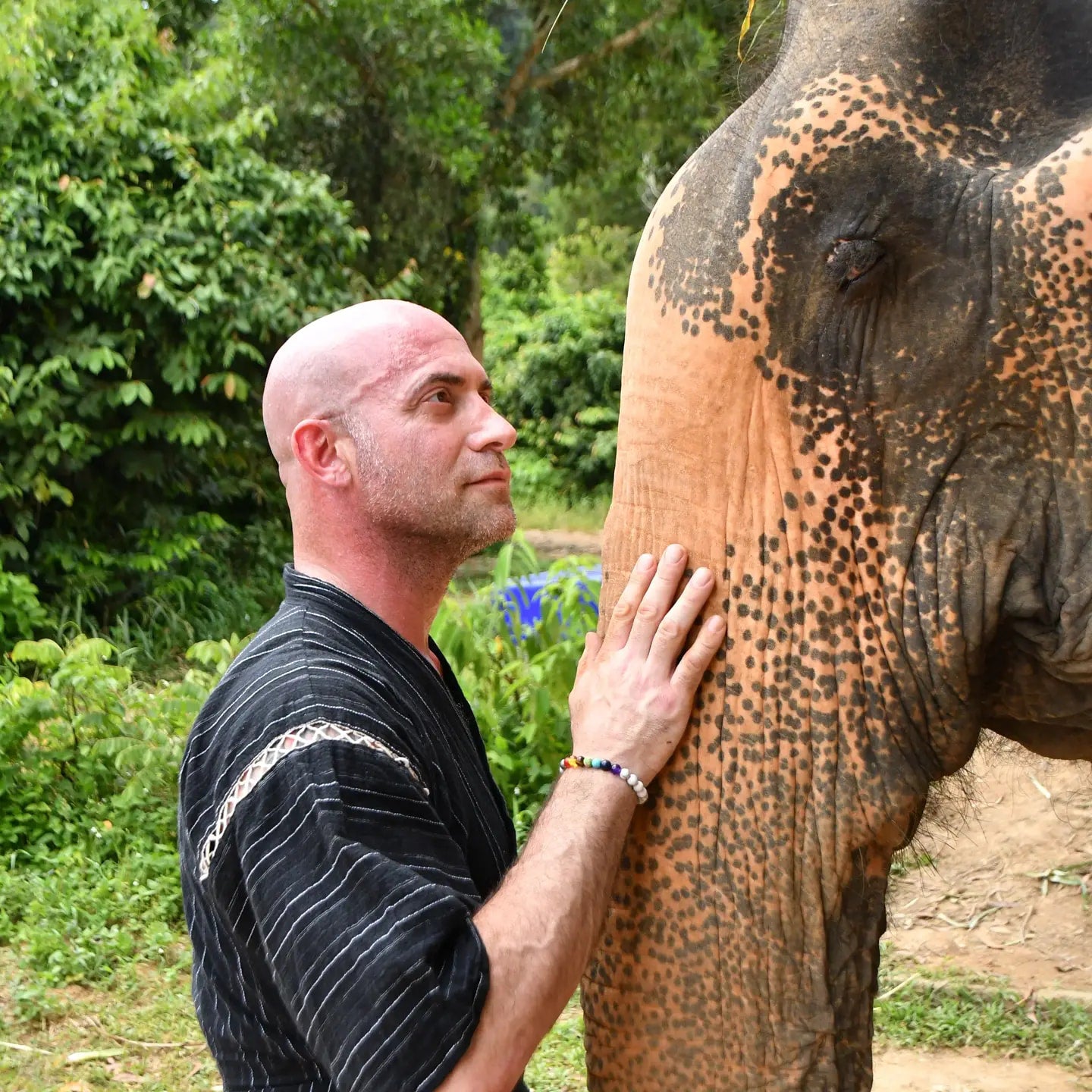 BY STEFANIE TURNER


While many people do a few quick stretches or try to touch their toes every now and then, they often overlook the importance and benefits of learning the right stretching techniques to lengthen and strengthen muscles gradually, correctly, and safely. Being more flexible not only improves your quality of life, it also enhances your posture and maximizes the benefits of any physical activity whether it's playing a sport, toning the body, or building strength. There's never been a better time to add these highly effective and beneficial stretches to your workout routine, and all you need is 20 minutes a day for 14 days to feel a very big difference!
Protect the Body From Tightness and Pain in Just Two Weeks
Led by fitness trainer, Stefanie Turner, you'll be guided through a series of fourteen 20-minute stretch routines that can enable anyone to become more flexible, head to toe, regardless of fitness level or ability. Using a variety of simple and proven stretching methods, you'll be guided, step by step, through all the fundamental stretching movements to start and gradually apply these techniques to common problem areas throughout the front line, back line, and lateral lines of the body at a gentle pace. You'll integrate several techniques over two weeks, including corrective exercises, yoga poses, self-massage, and stretching methods that will heal, protect, and strengthen your body against pain caused by muscle tightness.
Even with a super busy schedule, all you need to dramatically boost your flexibility, ease muscle tension, and increase your range of motion is 20 minutes a day. And anyone can spare 20 minutes a day for themselves, can't they?
What is included in this course:
14 simple 20-minute video stretch routines that will guide you, step-by-step, through all the foundational stretches for all areas of the body.
Expert instruction on active, dynamic, and passive stretching to increase flexibility, range of motion, and build overall body strength and resilience.
Guided stretching variations for people with different levels of fitness and flexibility, from beginner to advanced levels.
Several new techniques to incorporate into stretching routines including corrective exercises, yoga poses, self-massage, and stretching methods that will heal, protect, and strengthen your body against pain caused by muscle tightness.
Specific guidance on how to safely and methodically use stretching to overcome flexibility problem areas and limitations throughout the front line, back line, and lateral lines of the body at a gentle pace.
Who should take this course:
Those looking to improve their posture and move with greater ease with a stretching routine that easily fits into a hectic schedule.
Anyone who wants to increase their total body flexibility and range of motion, at any fitness level or ability.
People wanting to lengthen and stretch their muscles using the correct techniques and proper expert guidance.
Men and women who want to heal, protect, and strengthen their body against pain caused by muscle tightness.
Fitness enthusiasts who want to incorporate highly beneficial stretching techniques into their fitness warm-up or cool-down routines to enhance overall performance and physical ability.
Individuals who want to know how to address flexibility problem areas and limitations in common areas throughout the front line, back line, and lateral lines of the body at a gentle pace.
Everybody who loves learning in a fun, supportive, and motivational atmosphere.
What People Are Saying
"I loved this course. Started off extremely tight. Ended with much more flexibility than I imagined. For a beginner like me; each course pressed but just enough. I feel accomplished and motivated to continue." -Lola
"Loved this entire series and having completed it I feel so much more flexible than I did when I started, especially in my hip flexors. I am doing the entire program for a second time and feeling more release every day." -Sheila
"Amazing! This course was just what I was looking for. It met my expectations! I am much more flexible than I was 14 days ago! Thanks thanks thanks!!" -Cathy
"Excellent addition to the Spine Relief course. As a sufferer of sciatica and L4/L5 damage, the emphasis on stretching along the various planes to increase mobility is already very beneficial. Love the pre and post mobility check. Well structured, good explanation of each movement with various levels of mobility included. Looking forward to regaining some flexibility." -Grant
"I loved this course and have completed it 2 times! I'll continue to repeat the classes as they are a great workout and because this 75 year old welcomes the challenge." -Gretchen
"This is exactly what my husband and I needed. A notch better than yoga because it is progressing our bodies each lesson!" -Cindi
"Before starting this course I was in pain all down my right hip and leg. Since taking this course, my right side is not as tight or painful as before. This is a great course. Some days were tough and I know I have a way to go to be more flexible but I am feeling fantastic!" -Wendy
"I am 65, a hatha yoga practitioner and wanted to stretch my body more to increase flexibility. My legs feel great after this! Many thanks." -SuzYaki
About Stefanie Turner
Stefanie's love of health and fitness was born out of a desire to forge a career as a professional dancer. Combining intensive performing-arts training with pilates and yoga was critical in helping her reach the fitness goals specific to excelling in her career as an international musical theater artist and dancer. While injury prevention and rehabilitation became some of Stefanie's top priorities in training, some major life events made her turn to yoga as a way of coping with stress and building up her resilience and self-confidence.
From beginners to professional athletes, each student that participates in Stefanie's classes benefits from her mission to facilitate their fitness and wellness journey. Stefanie is a Nike trainer -- and a leading yoga, pilates, dance, and fitness instructor for the brand. She also runs her own boutique Pilates, barre, and yoga studio, Performance Pilates & Yoga, in Melbourne, Australia, and delivers corporate fitness and wellness sessions within companies throughout Australia.
How Does It Work?
Starting today, you will receive a new lesson every day for 2 weeks (total of 14 lessons). Each lesson is yours to keep and you'll be able to refer back to it whenever you want. And if you miss a lesson or are too busy to get to it that day, each lesson will conveniently remain in your account so you won't have to search for it when you're ready to get back to it.
Free Gift
As a free gift, when you sign up for this course, you will also receive the award-winning DailyOM inspiration newsletter which gives you daily inspirational thoughts for a happy, healthy and fulfilling day. We will also let you know about other courses and offers from DailyOM and Stefanie Turner that we think you might be interested in.
Get Started Now
We are offering this course with the option of selecting how much you want to pay. No matter how much you pay, you'll be getting the same course as everybody else. We simply trust that people are honest and will support the author of the course with whatever they can afford. And if you are not 100% satisfied, we will refund your money.